Real YouTube Comments
Genuine, authentic and real comments posted on your YouTube videos.
Real Instagram Comments
Our real accounts, posting comments on Instagram and liking your recent posts
Real Quora Comments
Relevant and accurate comments (or answers) service for Quora. Research included.
Real Reddit Comments
Real Reddit Comments can increase the engagement, ranking and credibility of a Reddit post.
Real Blog Comments
Authentic and real comments that increase engagement and credibility of any blog post.
Boost Your Rankings Through 100% Real Comments
At Comments.biz we provide a Deluxe & Real Comments Service for your Social Media
The service provides real, genuine comments from actual users and accounts, rather than fake or automated comments
The service allows customers to specify the type of comments they want, such as the content, reactions, gender and other add-ons
The service ensures that comments are posted promptly, in a timely manner and with natural interval, to maximize the impact of the comments.
The service works smoothly with a range of online platforms, including blogs, social media, and forums.
The service guarantees the privacy and confidentiality of its customers, and does not share any personal or sensitive information.
Want to get more genuine comments on Social media? Choose comments.biz!
We provide a 100% Real comments service for various online platforms. Being authentic, relevant, and natural is what we strive for
Get Results Fast
Our services provides you with high-quality results in less time.
genuine comments
Real Comments service for 100% authentic, genuine comments.
The Best Prices
We offer the most competitive pricing without compromising quality
24/7 Support
No matter when you need us, our team is here to help 24/7
Our services
It's your turn now, Choose a commenting service!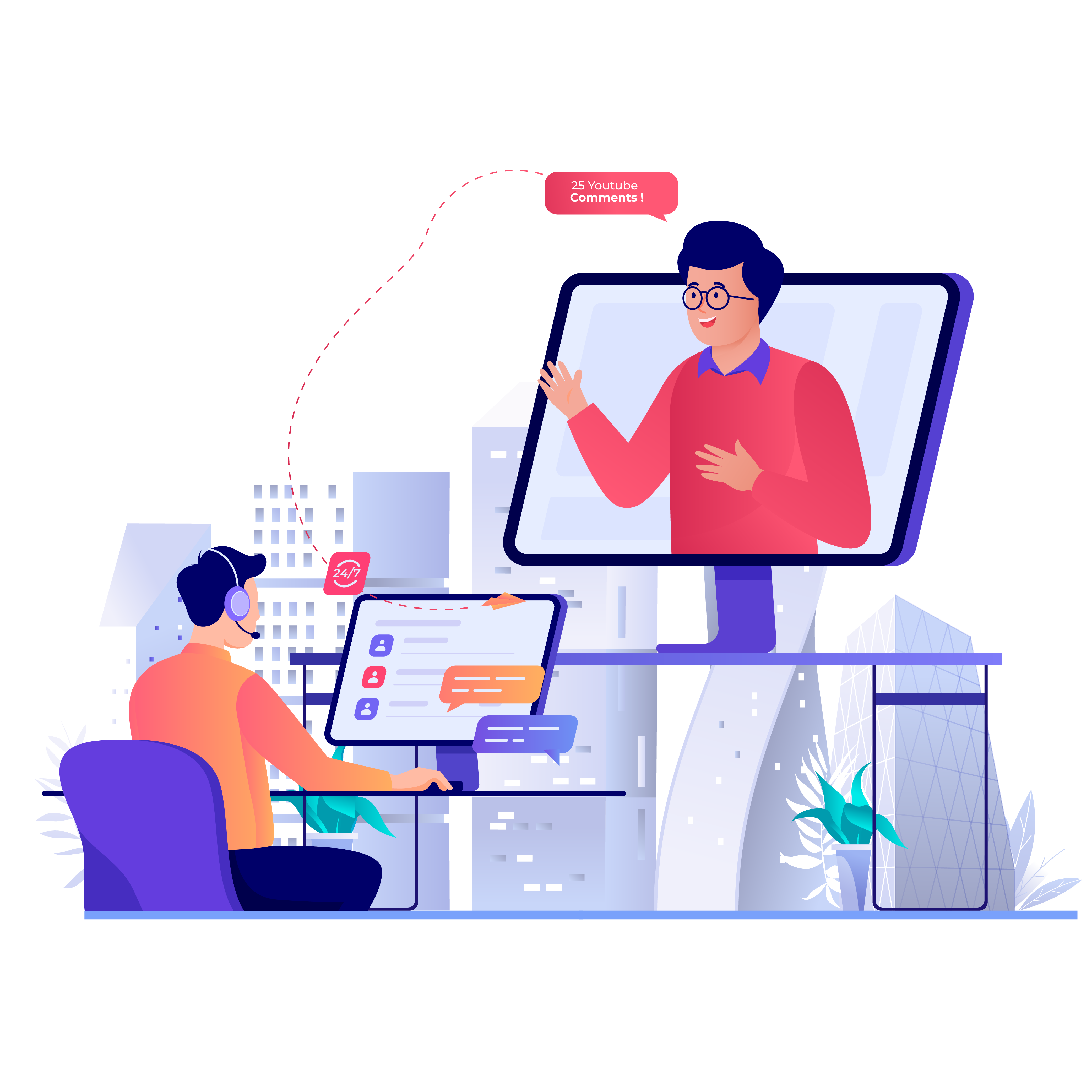 Easy ordering process, large customization options, profesional delivery
1. Select the package that is right for you ✅
Select from our range of packages to find the perfect fit for you. All of our packages include 7 day per week support, and we provide 100% Real Comments!
2. Provide the necessary information 📝
Provide us with your post URL — no password is needed! Just make sure that the given URL is open to all demographics and countries, so you can begin getting your real comments Eventually, you can provide additional (but optional) information to customize your order further.
Pay securely via our 3rd party SSL encrypted payment gateway. We accept all major credit and debit cards, and you can rest easy knowing your financial information is never stored.
Happy Clients, Happy Us
Our testimonials